Contain fire and prevent ignition with specialist fire suppression systems
Working with leading manufacturers, we can supply a range of suppression systems suited to your application. Our aim with these systems will be to contain fire outbreak, prevent fire ignition or extinguish fires without risk of water damage.

Typically fire suppression systems are split into two types, either Chemical or Inert suppression. Working with our experts, you will be able to make an informed decision on the correct precautions to take for your business and application. If you have queries of your own, do not hesitate to contact our customer service team.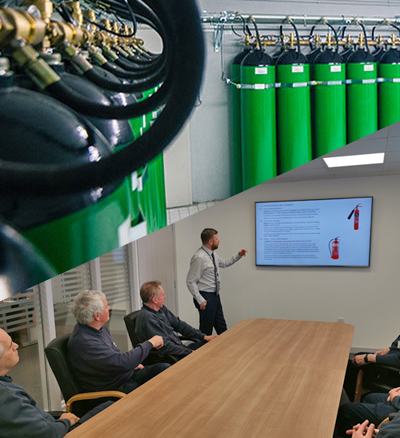 Accredited by BAFE Modular Scheme SP203
and SP101 Portable Extinguisher Maintenance